If you already love your home but it's not quite everything you need it to be, Mr. Construction can help you make the needed adjustments. From basic upgrades to an outdated room, to complete remodeling and renovations for a space that's changing entirely, we'll facilitate interior remodeling that's truly transformative.
Design & Remodeling Services
When you choose Mr. Construction for your home remodel, we promise all-inclusive services that result in value-additive results. Using a detail-oriented approach, we sit down to chart the entirety of your interior remodel from start to finish, including features and logistics. This provides the framework for success and helps us get started on the right foot.
From the simplest bathroom upgrade to complex kitchen remodeling in San Diego, CA, we have the foresight to apply our advanced construction knowledge before any work even begins. The result is a job done right, the first time.
Kitchen & Bath Remodeling
The two biggest areas of the home to consider when it comes to remodeling are the kitchen and bathroom. Kitchen and bathroom remodeling in San Diego and La Mesa, CA is a great way to add value to your home, while also increasing the versatility of these spaces. And, because you're bound to spend time in them every day, improving them also has a profound impact on your quality of life.
Talk to us about kitchen and bath remodeling. We'll gladly help you plan for floors, countertops, cabinets, fixtures, lighting and anything else that goes into make these spaces welcoming and accommodating.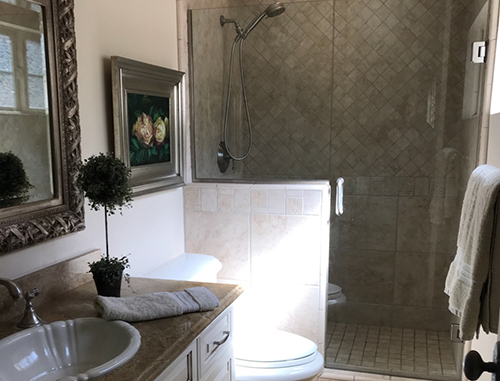 Complete Home Renovations
Our remodeling expertise applies to any room of your home. If you see the potential for upgrades or improvements, consult with us about how to make them a reality! Some of the most common projects we take on throughout the home include:
Granny flats and mother-in-law suites
Room extensions
Basement finishing and remodeling
Living room and media room projects
Anyone can make minor repairs and slap on a new coat of paint. Our experienced team goes above and beyond to provide you with exceptional remodeling services that truly reinvent your interior spaces. Contact us today at 619-255-6260 to start planning your home remodel.